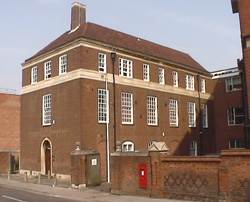 M21 has 18 staff working from spacious offices in Rugby town centre. Rugby is, of course, the centre of both the UK and the world which makes access extremely convenient.
M21 programmers have both Windows and Linux backgrounds and strong experience in Delphi, C, HTML, XML, PHP and of course M. In all cases they come from an applications background and this is reflected in the direction and attitude of M21 Ltd.
Contact Details
M21 Ltd
32-42 Albert Street
Rugby
Warwickshire
CV21 2SA
United Kingdom

Tel: 01788 558000

Fax: 01788 558001

Email: info@m21.uk.com
The Team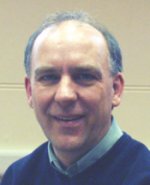 After graduating Keith spent 15 years developing application software for the Health service. Various flavours of M were employed under different operating systems.
In 1989 Keith joined Micronetics, a worldwide company developing and distribution their implementation of M. Initially the Technical Support Manager, he became Support & Development Director.
In this role he was responsible for the design and management of the development projects. The main products developed were the Micronetics implementation of M, MSM-SQL which maps the hierarchical M to a relational form, MSM-API which allows access to M data from external tools such as Visual Basic, Delphi etc, MSM-PDQweb which allows Wet browser clients to access M data and applications.
MSM-Workstation, a graphical client product incorporating a Visual Basic like tool and using M as its programming language.
During this period Keith travelled world-wide representing Micronetics but also the wider M community. He was active on the various M development committees and was Chairman of the European MUMPS programming language development committee, and Chairman of task groups of the MDC involved with the development of ANSI and ISO standards for graphical user interface, event processing and structured system variable co-ordination.
In 1998 when Micronetics were sold Keith went on to develop an implementation of M. For nearly three years he led a team on this project and this formed the basis of the current M21 product.
Keith decided that to effectively market M21 and still use all his energies to further develop and support the product he needed a partnership. The ideal partner would be an M software house with proven development skills, marketing ability and good business practice. This he found in PRIAM, a company headed by Andrew Kypri, an acquaintance of some 15 years.

Andrew Kypri learnt his M at Cap Gemini (née Hoskyns) as a graduate trainee in 1976. He spent several years developing M applications before moving to Plessey where he was responsible for supporting Intersystems MUMPS in Europe.
Andrew then decided to build his own product, PRIAM, an integrated suite of programs to handle Sales, Stock Control, Accounts, Database and Marketing. The product was extremely successful and bought by 150 companies including major names such as Dixons, Harrods, Spurs Mail Order, Waterford Crystal, Car Phone Warehouse, Ocean Home Shopping, Games Workshop, Readers Union and several government departments.
With a profitable company behind him, an efficient administration and nearly 20 technical staff, Andrew felt he could be the ideal partner to Keith. For PRIAM it made sense to have an alternative M option that could be customised and have predicted costs.
Keith and Andrew have formed M21 Ltd, a company based in Rugby, the heart of the UK. Support and administration are from their 3 storey building which is now a new world-centre for M.