Keith Snell addressed M Börse and MUG-D in Frankfurt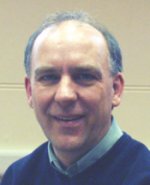 Keith Snell presented a paper entitled "M21 - raising the standard again" at the M Börse and MUG-D in Frankfurt.
Keith argued that the M21 implementation would give confidence to the M community as a whole by reviving the benefits of having an ANSI standard language.
A PowerPoint version of the presentation he presented can be viewed by clicking on the link below. Alternatively if you wish to download to view offline right click the link and use the "Save Target As" command.
M21 Raising the Standard again.ppt
Please note that for the presentation to be viewed you must have Microsoft PowerPoint installed.