M21 - where are we now ?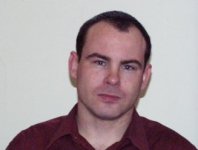 Six months ago we delivered M21 to an unsuspecting world. Since then we've had a lot of feedback from the M community, moved on considerably, and enjoyed the process.
We know that our success depends totally on keeping in touch with our customers and the rest of the M community. Everyone wants to know how we're moving forward while some fear we might be a temporary flash in the M pan. Having sent the MTA the article by Keith Snell "Do we need another M?" for the last issue, I've composed an update. I hope this shows that while the standard doesn't fly over Buckingham Palace it continues to reign over the Old Telephone Exchange in Rugby.
The Company
Staff is always a major issue for a new company and we're pleased with ours. All our staff come from M software houses and they know what it's like to be dependent on a language vendor. In the light of customer demands put upon our staff their skills and understanding of customer requirements have increased enormously.
The support infrastructure is in place and allows us to handle queries and problems in a systematic way resulting in same day response. We have surprised many customers and prospects with the speed and content of our support and our internal training program augers well for the future.
We have become a Vendor Member of the MTA which we see as a commitment to the M community and to restoring the M standard.
Our web site is known and attracts considerable attention from all over the world. The discussion group continues to inspire debate and we have had great feedback from it.
The main feedback regarding the company has been our long term viability. Customers are concerned that we might get drawn into other activities to finance ourselves. M21 Ltd has financial backing from various organisations who are committed to its long term viability. However, we are already approaching the situation where we will be self-funding from sales of M21.
The Product
M21 is a stable, proven database and the language goes beyond the ANSI standard.
Over and above these 'basics' we offer various additional products for the M developer. Firstly, M21 is used by several major e-commerce sites using a suite of Web programs previously developed for the MSM environment.
Programmers can develop in M21 using a GUI Editor developed in Delphi and distributed with M21.
Both the Editor and the Web interface work through sockets which M21 supplies in abundance! This technology of course allows for any kind of visual front end.
The API within M21 allows for interfacing M applications with Microsoft Windows software allowing the development of GUI client applications using tools such as VB or Delphi.
Knowledge Based Systems in the US have ported their SQL product (including ODBC links) to M21 and the finished product is exactly the same as their MSM version.
George James Software who produce a variety of tools for M have successfully ported to M21.
In sum, M21 will be very familiar to M programmers working in other M environments.
Development Plan
In the light of feedback from customers and prospects we have deviated from our original development plan. Whereas we envisaged releasing the Windows version about 6 months after the Linux launch, events have overtaken us. (Note that M21 runs under Windows using VmWare currently without performance degradation or any functional restrictions.).
Requests from customers using the Linux version have been a priority and we have been surprised at how many M users are happy with the idea of Linux. Perhaps it's because they're essentially technical and know a good deal when they see one! Certainly our experience is that Linux is more stable, more resilient and faster than NT - and given the cost that's a good choice of platform.
We are now back on course with the Windows development and will make an announcement soon.
Interest in M21
I mentioned above the large number of visits to our web site and that these have come from all over the globe. Germany and America supply the largest number of visitors but we have sent demo versions of M21 to various Russian states, Finland, Brazil, Spain and even South Africa.
M users interested in M21 come from the educational, commercial and healthcare sectors and are invariably from an M background. It would be interesting to see whether we can attract people to M who come from other backgrounds.
We have already had a review of M21 written by Erwin Andrulis for the German MUG publication, M Borse. I'm sure it's excellent but until I can find a German speaker we'll just hope !
Keith Snell is booked to speak to the German MUG conference in October on "Restoring the Standard" and he will also be presenting an M21 workshop. This is a great opportunity for Keith to meet those M users in Germany who we've been dealing with at a distance.
Customers
We now have customers running on M21 using a variety of applications. These range from shops, mail order, e-commerce sites, large fulfilment houses (including the Daily Mirror group), scientific and health users.
The Future
We have a clear perspective for the future. We have to be flexible in product development and not build a product that goes far beyond what most M users need. To supply a stable product at a reasonable price we have to limit the functionality to what is reasonably required. For this we need to listen to the M base - we serve that base and don't want to get bloated competing with other products or companies.
We have understood that many M users are hesitant about switching to M21. Whereas they welcome there being an alternative and having that choice, they rightly want to feel certain that M21 will be around for the 21st century.
These doubts have disappeared for many and the next six months will confirm this for our growing number of devotees.
We'll be in touch !
John Burwell
Business Development Manager
M21 Ltd